Inclined Belt Conveyor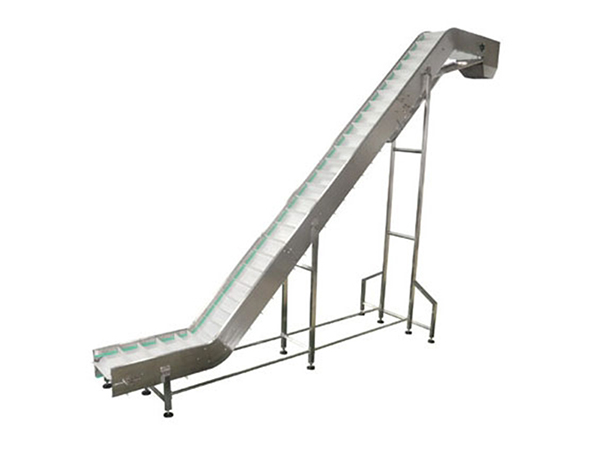 The inclined belt conveyor is an elevating conveyor that moves products from one point to another. It is used to convey puffed foods, vegetables, fruits, and more.
Parameters
Conveying quantity: 6000L/h, 18000L/h
Lifting height: 2m-10m (custom)
Features
The inclined belt conveyor features a large conveying capacity and smooth flow.
It features an open structure which is easy to clean and maintain.
The conveyor is driven using a frequency converter, which controls the conveying speed according to materials that need to be moved.
The belt is made of a high strength plastic, and is replaceable.