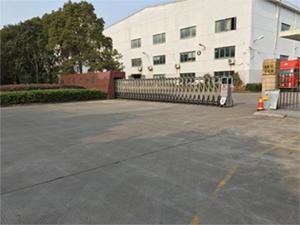 Shanghai Siyuan Packaging Machinery Co., Ltd. was founded in 2007. We are a Chinese manufacturer specialized in the design, manufacturing, sales and maintenance of food packaging machines. Our products include vertical packaging machine, horizontal packaging machine and premade bag fill seal machine. They are mainly applicable to the measuring, filling and packaging of granule, powder and paste.
At the present, our products cover more than 80 different types, including different industries such as food, health products, chemistry and pharmacy, etc. The automated packaging machine can apply different measuring methods according to the difference between packaging materials. For example, we use pistol pump to measure liquid and paste, measuring cups and electronic scale to measure granule products, rotary screw scale to measure powdered products. The packaging machine would start packaging automatically after the measuring process. At the same time, the date of manufacture, the term of validity and batch number would be printed on the packing bag.
Nowadays, our products have been exported to more than 30 countries and regions around the world which provides high quality packaging and processing line for international manufacturers. We produce 80% of the components of our products ourselves, so we can guarantee the stability of our products effectively.
Our company is located in Songjiang District, Shanghai, China. The transportation, including airlift and ocean shipping, is convenient at this location. The harbor is only 50km away from us. In addition, there are all kinds of international express delivery to provide mail service and after-sale service for our customers.
We would keep on going and be fully devoted to providing all-around packaging machine and service for customers from all around the world.