Rotary Bag Fill Seal Machine
Application
Rotary bag fill seal machine is applicable to the measuring and packaging of granular, powdered, liquid and sauce materials after being combined with different measurement equipment (such as mixed scale and rotary bag fill seal machine).
Parameters
Model
SYG-200
SYG-250
SYG-300
Workplace
Eight workplace
Package Material
Complex film
Package Opening Types
A Positive pressure opening package, B Zipper self-support package, C Self-support Package, Plane package(Three side seal, Four side seal) and so on.
Package Dimension
W: 100-210mm
L: 100-350mm
W: 15-260mm
L: 150-350mm
W: 200-300mm
L: 200-450mm
Packaging Speed
10-50 packages/min
10-40 packages/min
10-40 packages/min
Weight
1200KG
1400KG
1500KG
Voltage
380V, 3 phases, 50HZ/60HZ
Power
3KW
4KW
4KW
Air Compression Rate
0.6m³/min (Supplied by the customer)
Packing process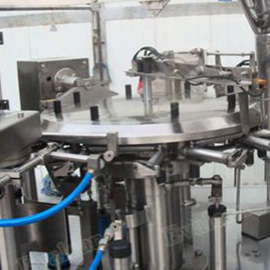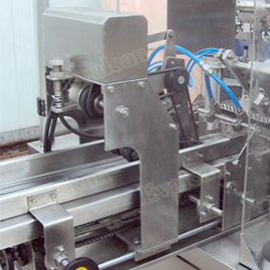 Characteristics
1. Rotary bag fill seal machine is easy to operate on and adopts PLC control.
2. The width of the package is controlled by the electric motor.
3. Rotary bag fill seal machine employs vacuum pressure pump (without lubricant) to avoid causing damage to the environment.
4. The contact segment of the machine are all made from 304 stainless steel which meets the requirements of food safety.
5. The design of self-support package whose bottom material is thick or sticky is adopted. Positive pressure opening package is also adopted to avoid waste of the volume of the package.
6. The table of the machine can be rinsed which makes it easy to clean.